As you may have seen I have written my own server query script for my Unreal Tournament Server mainly because I wanted to learn how to code UDP packets in Perl. However, when the script was finished I wanted a good picture of each map to show which map was currently playing so, to cut a long story short, after much messing around I created animated GIF's for all the maps that that I used using the screenshot images from the maps themselves.
I figure that these pictures may be of use to other people with server query scripts so I am making them available for people to use, all I would ask for is a link back to my page somewhere on your site (it's not much to ask for). This thing has now ended up so huge and I have created 629 map pictures for UT2003 and now UT2004.
How to use
There are two ways to use these images, you can either download them and put them on your server for your script to use or you can call the images from my site. There are advantages and disadvantages to both…
You will have to script what happens if the map picture doesn't exist. If requesting the image from my server and the map GIF doesn't exist the Unreal logo will be sent automatically.
You will have to make sure the script that calls to the images are done in lower case.  Requests to my server can be made in any case ( dom-aphrodite, DOM-Aphrodite, DoM-aPHroDitE, etc.) and will return the correct image.
Uses YOUR disk space and bandwidth compared to using MY disk space and bandwidth.
View all the maps currently in the collection
Download the map pictures for your site – utmaps.zip (44MB)

…and please remember to link back to my site, I don't ask much.
Link to the images on my site.
This is easily done…
Prepend "https://www.dogsbody.org/utmaps/" to the beginning of the map file name.
Append ".gif" to the end of the map file name.
Call this URL as part of an image tag in your script.
All GIF's have a width of 256 and a hight of 128, if you specify this in your image tag the image will load faster.
If your script calls a map that doesn't exist the Unreal logo will be returned.
Examples of the GIF's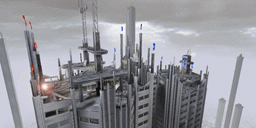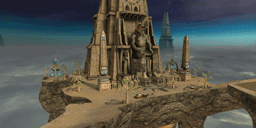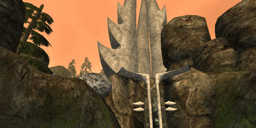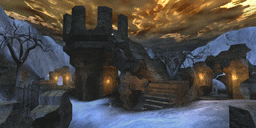 Adding to the collection
I'm afraid I am no longer creating these map pictures.
Thanks
I owe a big thank you to Lance (Throckmorton) and Konstantin (Inf*klarissa_(rus)) who have both created a bumber of new map pics that were perfect for the collection.
Feedback
If you have any questions or problem with these GIF's then please don't hesitate to contact me.
I would also love to hear any comments you have, good or bad.